As well as supplying larger buyers, we happily welcome private customers, whether you want to try preparing your own lobster for the first time or have a celebration requiring a larger order. We also keep a small amount of brown crab in stock and depending on time of year, spider crab, for our private customers to enjoy.
Just give us a call or drop us an email to arrange a time to collect your order - and we will meet you at our harbourside tanks (we are not at the tanks all of the time so we do require a little notice). If you are unsure what to order beforehand, we are happy to show you the sizes available once you are at the tanks and you can decide then. If you are passing and see us working, please feel free to pop in and we will be happy to show you what we have in stock and let you know the current prices.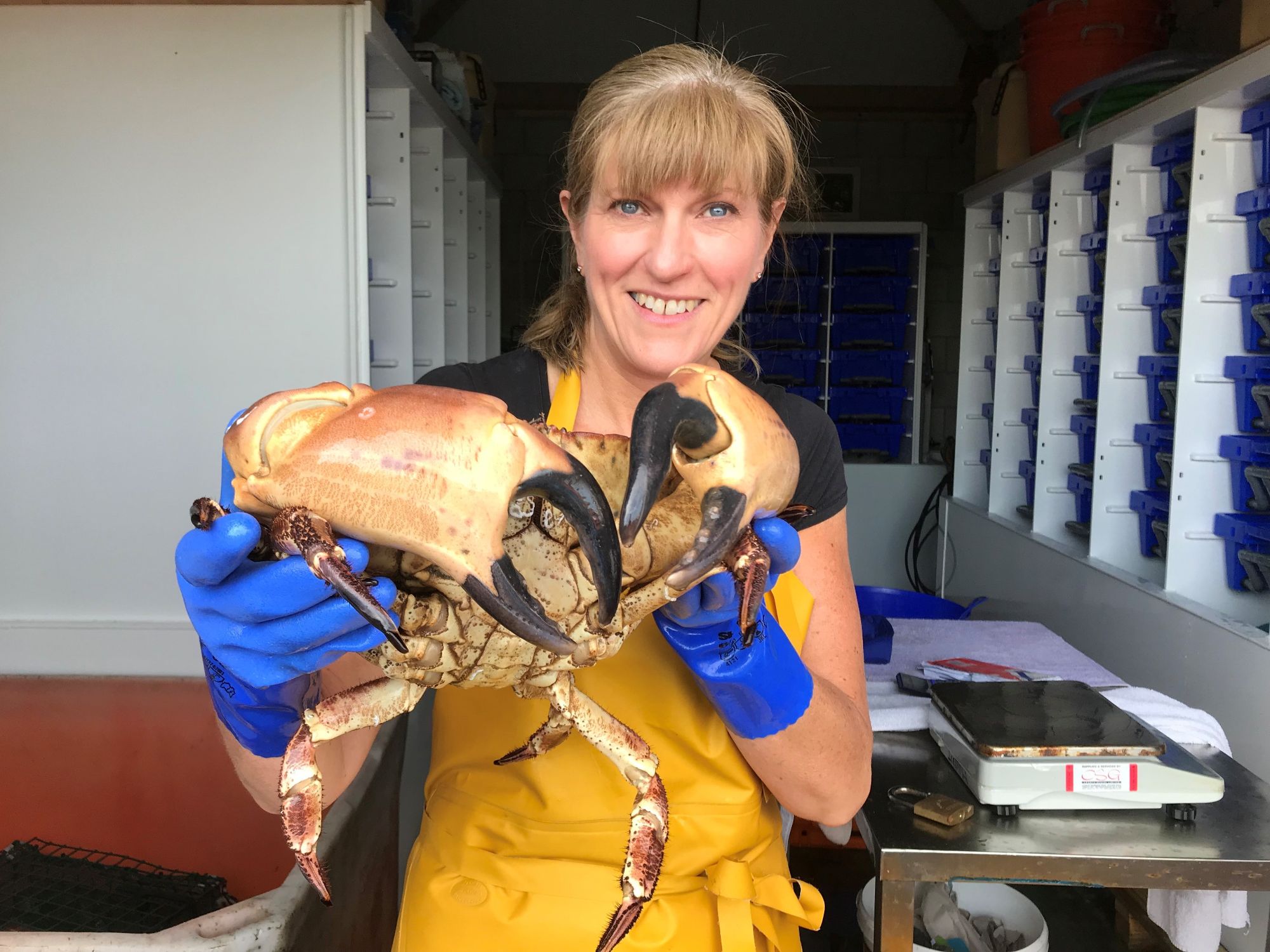 We are located on The Cove, Ilfracombe harbour - and as we are not an obvious shop, these directions may help you to find us;
Drive or walk on the right hand side of the harbour (facing seaward, on the side opposite to Damien Hirst's "Verity"), pass the lifeboat station, then S&P Fish shop and continue through the carpark until you see the Fishermen's stores behind green metal fencing. Come through the gates and you will find us in the centre store.
Tel: 01271 867206, mobile: 07827 399493, email: [email protected]